Martin Mans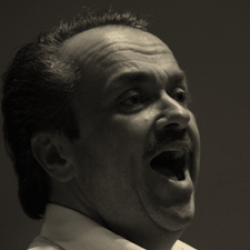 Martin performs in 250+ concerts annually. He is renowned for his organ concerts which are well attended in the Netherlands and abroad. Besides conducting three male choirs, Martin also conducts one mixed choir Voice and two male ensembles: the Martin Mans Formation and the Urker Mans Formation. Jos Mans, songwriter, has performed with his dad Martin Mans this year in a unique between you and me concert. Martin composes music and arranges choral music which is published at various Dutch Publishers.
In January 2013 Martin founded together with friends in Canada, Libertas, the Voice of Liberty, a Male Choir in Ontario, Canada.

Martin travels often to Ontario for a few rehearsals followed by 2 or 3 concerts. Martin and the Libertas Male Choir recorded a CD "The Voice of Liberty" in June 2014. The CD's were made available at the 70th Celebrations of the liberation of the Netherlands. Martin hosted the Libertas Male Choir for 10 days in April/May 2015 in the Netherlands and together with Martin Zonnenberg, Etty Van der Meij and Nan Van Groeningen, the group of 102 men and spouses had a trip of a life time. The churches were always full with an enthusiastic audience.
Internationally Martin Mans has toured South Africa, Canada, USA and Australia. In June 2016, Libertas Male Choir has invited the Urker Mans Formation for a tour through Ontario.