Komende concerten
The Voice of Liberty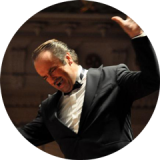 Libertas mannenkoor
Welkom bij het mannenkoor van Libertas
Het mannenkoor van Libertas en onze regisseur Martin Mans zijn verheugd om ons concertschema aan te kondigen.
HANDS ACROSS THE OCEAN
The Libertas Male Choir is pleased to announce their plans for a 75th Bevrijdingsdag (liberation day) celebration tour of the Netherlands, from April 30, through May 11, 2020. Tour details are currently being finalized. For more information please email office@libertasvoices.com
This is a list of our current 2019 concert schedule, with 2020 concert locations to be confirmed soon.
All our 2019 Christmas concerts will be accompanied by Martin Zonnenberg and Marjolein DeWit
Christmas concerts
November 27, 2019, 7:30 Pm.
Central Presbyterian Church, 165 Charlton Ave W. Hamilton On L8P 2C8
November28, 2019, 7:30 Pm.
Knox Presbyterian Church, 142 Ontario St. Stratford On N5A 3H2
November 29, 2019, 7:30 Pm
Knox Presbyterian Church, 59 Riddel St. Woodstock On N4S 6M2
November 30, 2019, 2:00 Pm Matinee Concert
St. James Cathedral, 65 Church St. Toronto On M5C 2 E9
Netherlands, here we come – tour preparations
Rehearsal April 14, 2020
Concerts April 15 and 16, 2020 locations to be announced
Netherlands-tour celebrating 75th year of liberation, Groot Mannenkoor Nederland and Libertas in the most beautiful churches in The Netherlands
Flight day Thursday April 29, 2020
Concerts May 1, 2, 4, 5, 8 and 9
Sunday May 10, Maassluis church service
Return flight May 11,2020
UMF Canada and Libertas in Canada
Rehearsal June 16, 2020
Concerts June 17, 18, 19, 20, 2020
Accompanists Hendrik Van Veen and Mark Brandwijk.
Christmas concerts with Martin Zonnenberg, Pieter Baarssen en Willem de Ridder
Rehearsal Tuesday Dec 1, 2020
Concerts Wednesday December 2, 3, 4 and 5, 2020.
Rehearsal: April 14, 2021.
Libertas concerts with Martin Mans, Hendrik Van Veen and Jaap Kramer:
On April 15,16 and April 17, 2021.
---
Ons doel is om te vieren in muziek, de vrijheid die we ervaren door onze redding in Christus, en vrijheid door de offers van degenen die hun gezondheid en leven hebben gegeven om het leven van anderen te verbeteren.
Bezoek onze repetitie- en ticket-tabbladen voor meer informatie
Tjitske Van Reenen Tammy Veld
(lidmaatschap en algemene info)
905.522.0001 905.745.5609
tjitske@rogers.com rtveld96@gmail.com
Bezoek onze repetitie- en ticket-tabbladen voor meer informatie